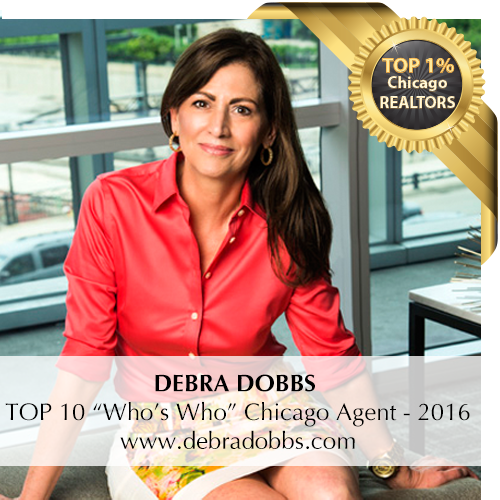 One of Chicago's most elite realtors, Debra ranks in the top 1% in the city, and has been featured in Chicago Agent's Top Ten List. As part of @ Properties, the largest independent real estate brokerage firm in Illinois, she's been fiercely advocating for her clients for the past 30 years. A lover (and former resident) of the Bucktown area, she understands the nuances that contribute to Bucktown's property values, block by block.
In RISMedia's 2015 Power Broker Report published this month @properties had closed annual sales volume of $5.7 billion in 2014 – the highest among independently-owned brokerage firms in Illinois.

Now in its 27th year, the Power Broker Report is based on responses to RISMedia's 2015 Power Broker Survey, to which more than 1,000 real estate firms from across the country responded
Debra has served as a listing agent for hundreds of sellers in the Chicago area for the past 30 years. She is a Top 50 Agent in Chicago. As a native Chicagoan, Debra knows the ins and outs of the cyclical real estate market.

Sponsored Links
Powered by: